"Pitch Perfect 2" Is A Sequel That Is Strong Enough To Stand Alone
Starring: Anna Kendrick, Rebel Wilson, Hailee Steinfeld, Brittany Snow, Adam Devine, Skylar Astin, Brigitte Hjort Sorensen, Flula Borg, John Michael Higgins, and Elizabeth Banks.
Director: Elizabeth Banks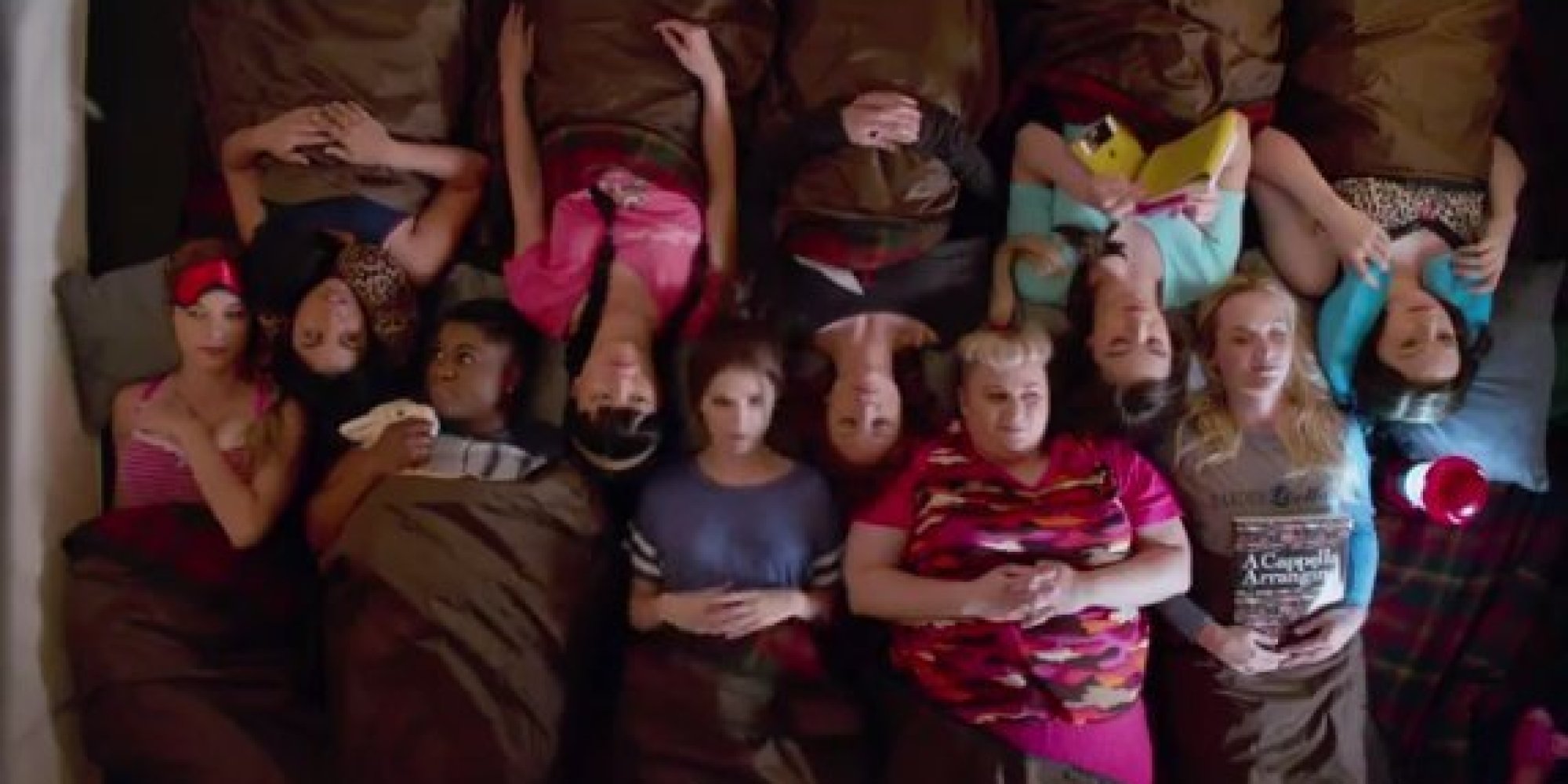 Three years ago, if you were to tell me one of the biggest comedies of all time would be about college a-cappella singing, I'd say, "you're crazy". The original "Pitch Perfect" wasn't really talked about and not much was known about the film. All I knew is that it was a comedy musical being released in September. Most cinephiles know a September release date is the kiss of death for comedies and action films. Unless you're a "Resident Evil" film September is bad month for movies.
Surprisingly, "Pitch Perfect" was huge, not only did it bring in high box office number, but it stayed in theaters for almost four to five months. Even when it was released on DVD, the film was still playing in theaters. This week's film is "Pitch Perfect 2", Universal Studios' first comedy of the summer season. Now let's find out if this film is a memorable as the original film shall we?
"Pitch Perfect 2" takes place three years after the Barden Bellas won nationals, and these girls are on fire. Still under the direction of Beca Mitchell (Anna Kendrick), the Bellas have the honor of performing at the Kennedy Center for the President. However, Fat Amy (Rebel Wilson) has a wardrobe malfunction and all the good will and awards can't save them. The Bellas' title is stripped away from them by the ICCA (John Michael Higgins and Elizabeth Banks). Their victory tour is taken over by German Acapella group Das Sound Machine (Brigitte Hjort Sorensen &Flula Borg). The Bellas have one chance to get back into the ICCA and that is to win the World Championship in Denmark. Can they do it or are they too out of tune?
Anna Kendrick once again is the heart of this film, we get side stories from Rebel Wilson and Adam Devine. We even get Oscar nominee Hailee Steinfeld as the new Bella, Emily. Still, this is Kendrick's film and she shines in every scene because they've reinvented Beca. What was once a loner rebellious teen character, has blossomed into a leader, as well as a lost adult working in the real world. Kendrick has turned Beca into something wonderful, at times as I watched Kendrick I was reminded of a young Tina Fey. The comedic timing and social awkwardness from Kendrick was very similar to Fey's Liz Lemon from "30 Rock". That was a strong decision on her part, and it pays off in a big way in the end of the film.
I recently reviewed Hailee Steinfeld in "The Keeping Room", a film I wasn't a fan of. I'm glad to see her break new ground in "Pitch Perfect 2", because she's wonderful her. We've never seen Steinfeld in anything like this, normally she's drawn to period pieces and space operas like "Ender's Game". I think her true calling is comedy, because she's really funny as the straight man. She's eccentric and bubbly, strong willed but also adorable. I look forward to seeing what she does next, but if we're lucky it should be another comedy.
"Pitch Perfect 2" delivers on what we loved about the first film. We get more Fat Amy. Lily Onakurama and her soft spoken terrifying facts about herselfis in full force. What we don't get is recycled jokes from the first film. Too many sequels like "The Hangover Part II" and "Cheaper By The Dozen 2" play it safe and reuse jokes, and it's awful. "Pitch Perfect 2" takes risks. Fat Amy is actually developed more as a character, although she's an insane Aussie chick, she's also real and vulnerable. The same can be said for almost everyone in this film, and that's because of the brilliant writing from Kay Cannon and Direction of Elizabeth Banks.
Cannon is probably the first screenwriter to make a sequel that is so well structured and funny. This could be a stand alone film. If I had never seen the first "Pitch Perfect" film and I saw this one, I would be able to follow it with no backstory needed. That is the sign of a great writer. If you can successfully write a sequel like this you deserve to be consider a Hollywood genius. Cannon could have fallen for the cliches of sequels like Beca and her boyfriend Jesse head for a breakup, but she doesn't. She could repeat the same fights from the first film, but a new twist is added. This is one of the best written comedies I've seen in years and I'm including the first "Pitch Perfect" too.
A film is only as good as its Captain, and this time we have Elizabeth Banks at the helm. Banks served as producer of the first film, but she does so much more as director. Banks directed only once before, and that was a short segment of the terrible film "Movie 43". However, in my review of that film I said the only good segment was Elizabeth Banks' short starring Chloe Grace Moretz. Banks gets to prove how talented she is, which she does very flawlessly. Banks joins the ranks of Nora Ephron and Nancy Myers, once again proving how important female directors are to the further development of cinema. Banks continues where Jason Moore left off, and improves upon this great new franchise. The pacing is picked up, the characters are more focused, and lastly this is just a stronger film because of Banks and Cannon.
"Pitch Perfect 2" is even better than the first film. The jokes are sharper, the songs are catchy little ear worms, and the cameos from David Cross, Keegan-Michael Key, and the Green Bay Packers can be described with one word "phenomenal." Even though the first film holds a special place in my heart, I think "Pitch Perfect 2" is a better film. I gave the first one a B, and now I'm upping my game and score.
REVIEW RATING: B+